Emily Deady is the author of a fabulous series of fairy tale retellings with characters with heart and depth. She's a tea aficionado, and loves rock climbing.
Tell us about your fairytale retellings and what inspired you to write in this genre.
My fairy tale series is called the Fairy Tale Royals. It's an interconnected world of five royal siblings in a medieval fantasy kingdom and each one gets their own fairy tale! Personally, when I escape into reading, I love low stakes, gentle romance, and kind characters. I want themes that bring me comfort and joy. I first discovered fairy tale retellings through Melanie Dickerson and Marissa Mayer. When I started writing, I wanted to create the same comforting and safe feelings that their work created for me.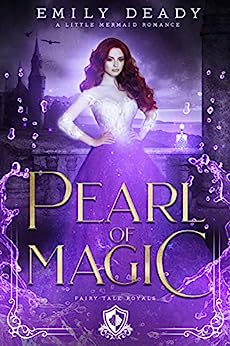 How does the theme of faith fit into your books, particularly your Little Mermaid retelling, Pearl of Magic?
My faith has changed so much throughout the writing of this series. Each book contains elements of who I am, what I believe, and what I'm learning. In Pearl of Magic, I was wrestling with the fact that we can get so comfortable in a belief, that we can forget someone else's humanity. Erich is the prime example of this. He's spent his entire life in fear of these evil magic-wielders who will return and destroy. He hates Aizel, and falsely believes she is a murderer. But as he spends time with her, his intuition and experience are completely different from the facts he'd heard. This gives him an opportunity to re-examine his own beliefs.
How has your own faith influenced your writing?
When I started writing fairy tales, I actually felt a little ashamed. Like, this is frivolous and only serious work can help people, I should be making more of a difference. I'm happy to report that I no longer struggle with that. As someone who has held herself up to impossible standards, I'm learning to love who I am and where I am. And I will staunchly defend anyone who needs rest – of the mind, body, or soul. I absolutely treasure bringing comfort through fairy tales.
What do you want readers to take from your books?
Comfort! Rest! Joy! Your heart is good. You deserve to curl up in a cozy space and read a story that makes you smile. It is loving and healing to your body, mind, and soul. "Give unto yourself that which you constantly selflessly give to others." – Emily Deady. ???? I want my readers to feel safe when reading my work, and I want them to be inspired by characters who stay true to themselves while loving others well. 
"Give unto yourself that which you constantly selflessly give to others."

– Emily Deady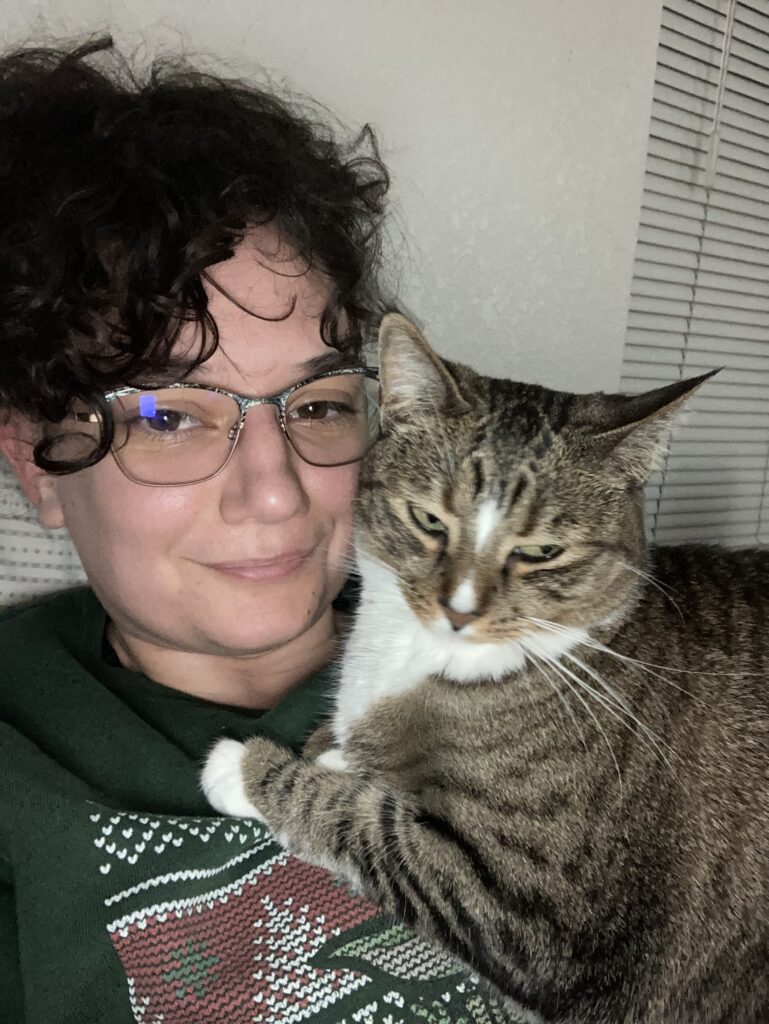 If you could step into the realm of fairytales, would you? What aspect of this world would you be most eager to explore?
I would love a first person look at the clothes and dresses! I'm very happy to live in the comfort of today, but it would be so fun to see and wear ballgowns and cloaks! I grew up with sewing lessons at my grandma's house twice a week. I love making costumes and designing dresses. Immersing myself in the sheer beauty of ballgowns would be a dream. However, I also want a pair of pants and linen shirt, with a fitted leather-like vest that has lots of belts and utilitarian pieces for when I'm an outlaw in the forest.
What's something readers might not know about you?
I LOVE rock climbing. I've climbing at a local gym for over a year and I still can't get enough of it. I thought it would be really scary and require tons of upper body strength. But I usually stick to the short climbs with easier holds, so it's more like walking up steep stairs. You use your legs to push you up, and your hands just to steady yourself. And you have to use your brain to solve different parts of the climb, like a puzzle. It's one of my happiest places to be. And you'll definitely see characters scaling rock walls and cliffs in upcoming books…
Tell us about your fluffy writing companions.
I currently have three: Kpop, Ouija, and Salmonella. All of them are cats, but the last one doesn't have any fur. They are 7, 3, and 1, respectively. Every single one of them is cuddly and vocal. As soon as I start to move around in the morning, they all come rushing for sleepy pets and cuddles. I mean, they are probably just keeping an eye on me so they can devour their breakfast when I get up and serve it to them. But they are very polite and don't yell at me while I'm still in bed. Usually.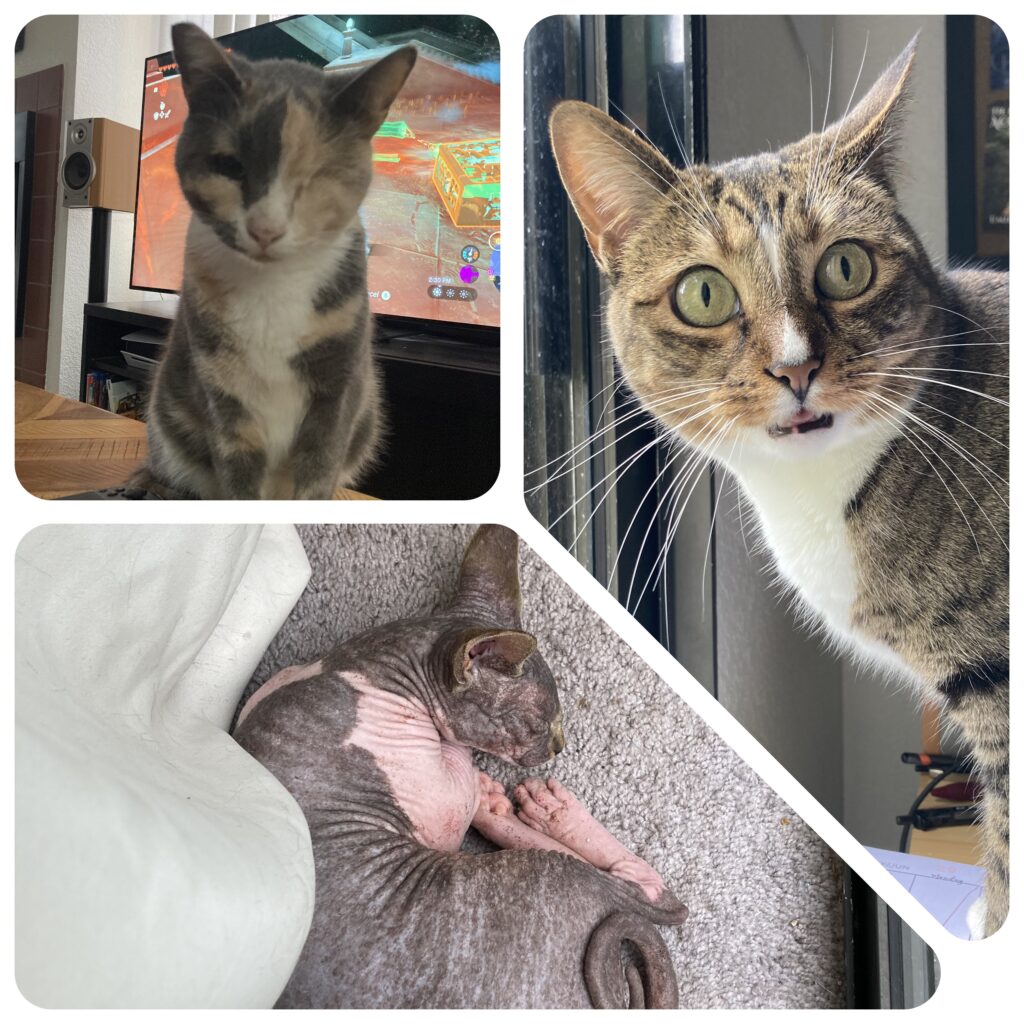 What fairytale do you really want to retell but haven't yet?
Oh! I actually don't have an answer for this one. I planned out my whole series in advance and chose the fairy tales I wanted to retell. This whole process has really improved my writing and built up my confidence in myself. I'm excited to tell some original stories in the near future… as soon as Hood of Secrets is done that is!
When you're not writing, you are…?
Rock climbing, cuddling cats, reading, dabbling in violin, playing Overwatch or Elden Ring. Hiking. Crafting with friends. Drinking tea.
What can readers expect next from you?
I'm working on Hood of Secrets, the fifth and final book in my series. It's actually about the eldest sibling in the royal family because I made him wait until the last book to find true love. Hehe. My readers have been so patient as this book has taken me a year longer than I promised. Fairy tale readers are the absolute best, and have been so kind and understanding. I can't wait to get this book out and in your hands! No solid release date yet, but it's coming along very nicely.
Bonus question: What's your favorite kind of tea?
Okay, well, now you really have opened the box. I actually work part time at a small tea shop, and I've been so spoiled by the direct access to incredible teas. I really really love a roasted oolong. I recently got to taste a very expensive gyokuro green fresh from Japan. It was the most fresh, buttery, umami flavor that's ever rolled over my tongue. I've been drinking alot of matcha at home. I love whisking it by hand and slowly savoring it in the morning while I journal. I am very caffeine sensitive, though, so in the evenings I've been drinking chrysanthemum tea. It sounds floral, but it actually has a very earthy–almost brothy–flavor. It's super calming to me and feels very soothing in my stomach.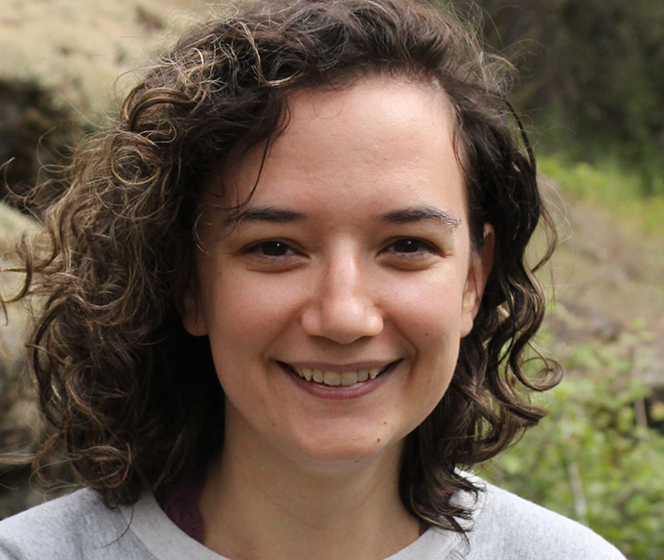 Author bio:
Emily Deady grew up as an avid reader who hated writing. But one day she realized that most authors loved cats and tea, her two favorite things. So, she stopped fighting the inevitable and she began to write. She loves a good romance, her real-life hero who patiently listens to all her plotlines, and hitting the trails for a light hike in sunny San Diego.
Find out more about Emily Deady:
www.shop.emilydeady.com
Instagram: @emilydeady