Mary Mecham is the author of several fairy tale retellings, a disability advocate, and a generally super-inspiring person!
Tell us about your fairy tale retellings and what inspired you to write in this genre.
I have 8 young adult fairy tale retellings plus one book that is a sequel to one of my retellings. I've always loved reading fairy tales, watching Disney movies, and acting in fairy tale plays, so when COVID hit and I was stuck at home, I decided to give a full backstory to my favorite character I ever played—the Ugly Stepsister!
Once I published that one, I started to find my tribe in the fairy tale community. Here were tons of other readers and authors who also loved fairy tales who didn't want spice in their books and were so supportive of each other. I've never wanted to leave since and have made some incredible friends.
My most popular book right now is Becoming Hook, which is a villainous retelling of Peter Pan from a young Captain Hook's point of view. The next book in that series that comes out in December is Hunting Sirens, which is a gender-flipped Little Mermaid retelling. I have seven other books in addition to those two, and A Curse of Gold and Beauty, a Rumpelstiltskin retelling, is always available as a free download to all my newsletter subscribers.
But you said that September's theme is friendship, and my best book for that theme is easily Poisoned.
I started to find my tribe in the fairy tale community. Here were tons of other readers and authors who also loved fairy tales who didn't want spice in their books and were so supportive of each other.

Mary Mecham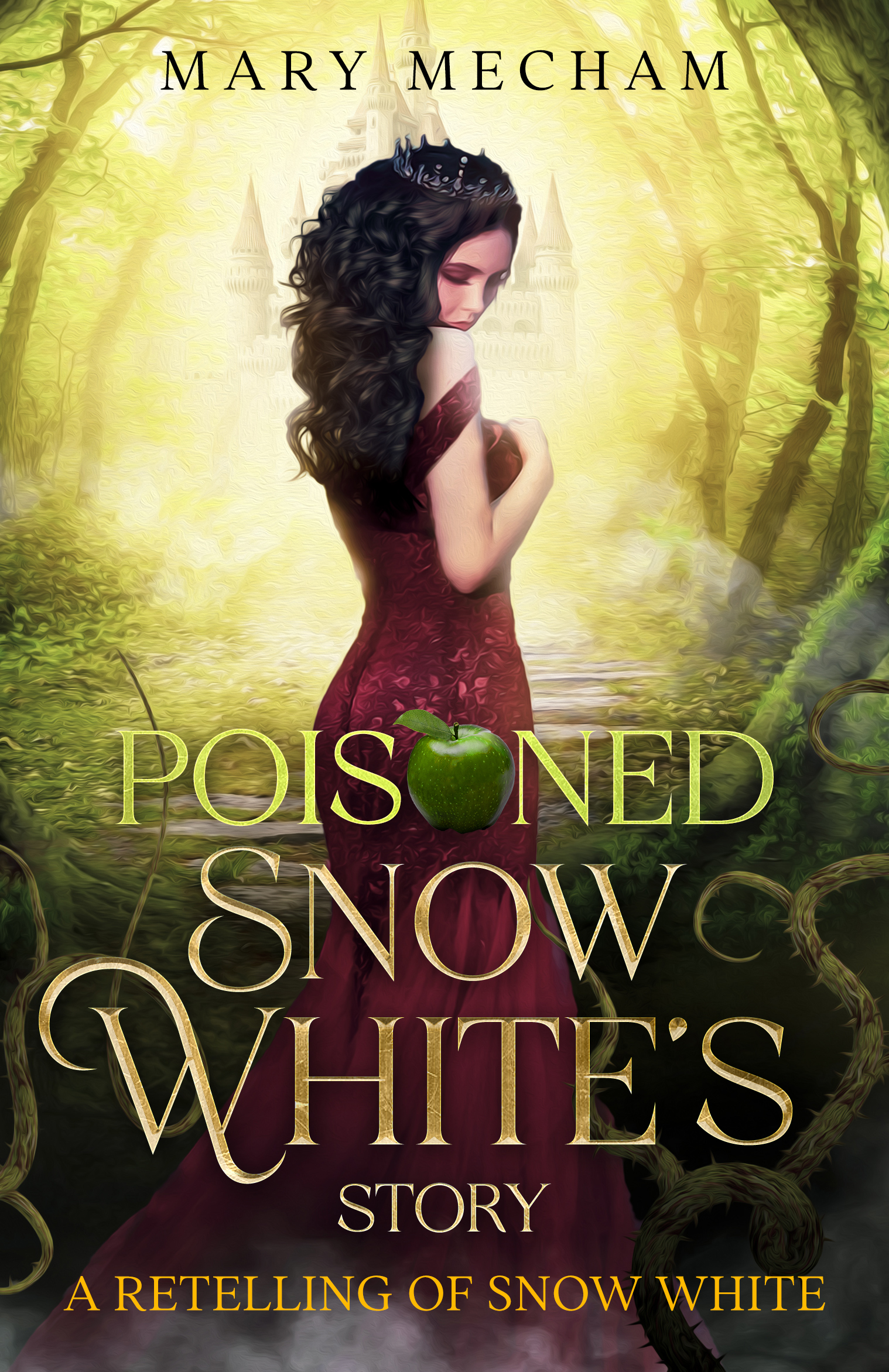 How does the theme of friendship fit into your books, particularly your Snow White retelling, Poisoned?
I specifically wrote Poisoned to model what it looks like to develop friendships with an individual with an Intellectual Disability (IDD), because I know that's difficult for people who don't have a lot of experience in that area, and I also used this book as a vehicle for the message of the importance of friendship before romance. Spoiler: Snow White's romance is not with the man with Intellectual Disability.
In Poisoned, we see several friendships develop throughout the book. We see a friendship between brothers, another friendship that later blossoms into a romance, and a friendship that emphasizes the value of every person, regardless of ability level.
What I really enjoyed about the different friendships is that each relationship is so unique and meaningful, and though they look very different, different is okay.
Why else is Poisoned an important story for you?
Poisoned is THE MOST meaningful book I've written because I modeled Oliver, the character with IDD, after my oldest daughter, who has a rare genetic condition and a Severe Intellectual Disability. Every speech pattern or behavior you see from Oliver is a reflection of what I experience in my daily life with my daughter. There are some unique challenges that come from her diagnoses, but there is also a richer, more beautiful way of looking at life that can't be learned any other way.
Interestingly, Poisoned was both the easiest book for me to write and yet the hardest for me to publish. It was the easiest to write because I felt so incredibly connected to Oliver and Malcolm. I also tackled the subject of caregiver burnout, something that I struggle with even though I love my daughter more than anything in the world. Which really brings up why it was so hard to hit publish on this book.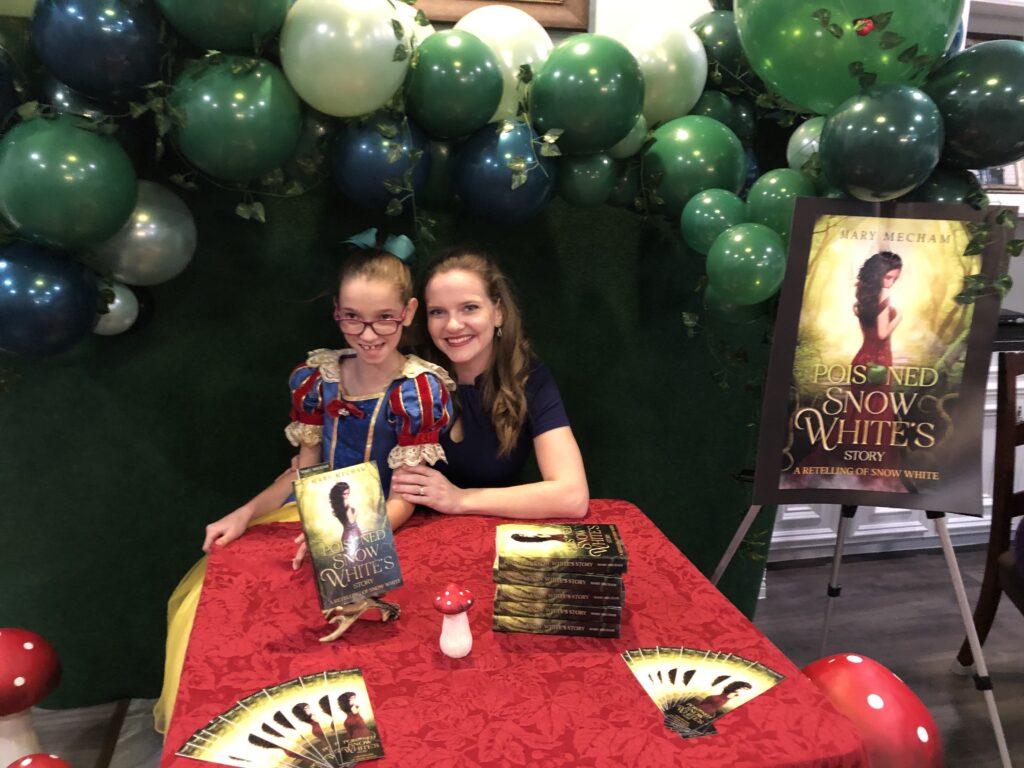 Publishing Poisoned really felt like inviting the entire world to peek behind the curtain at my personal life. Many of the judgements that the readers see heaped onto Malcolm for being so grumpy all the time when Oliver is such an angel are things I've been told many times when I'm exhausted. It is easy to be judgmental of how someone else does things when you've never walked in those shoes.
My hope is that when people read Poisoned, they gain new understanding and compassion, not just for the individual with the disability, but also for the burned out caregivers. It truly is such an uplifting and heart-warming story that is a fantastic way to open up conversations about disabilities.
My hope is that when people read Poisoned, they gain new understanding and compassion, not just for the individual with the disability, but also for the burned out caregivers.

Mary Mecham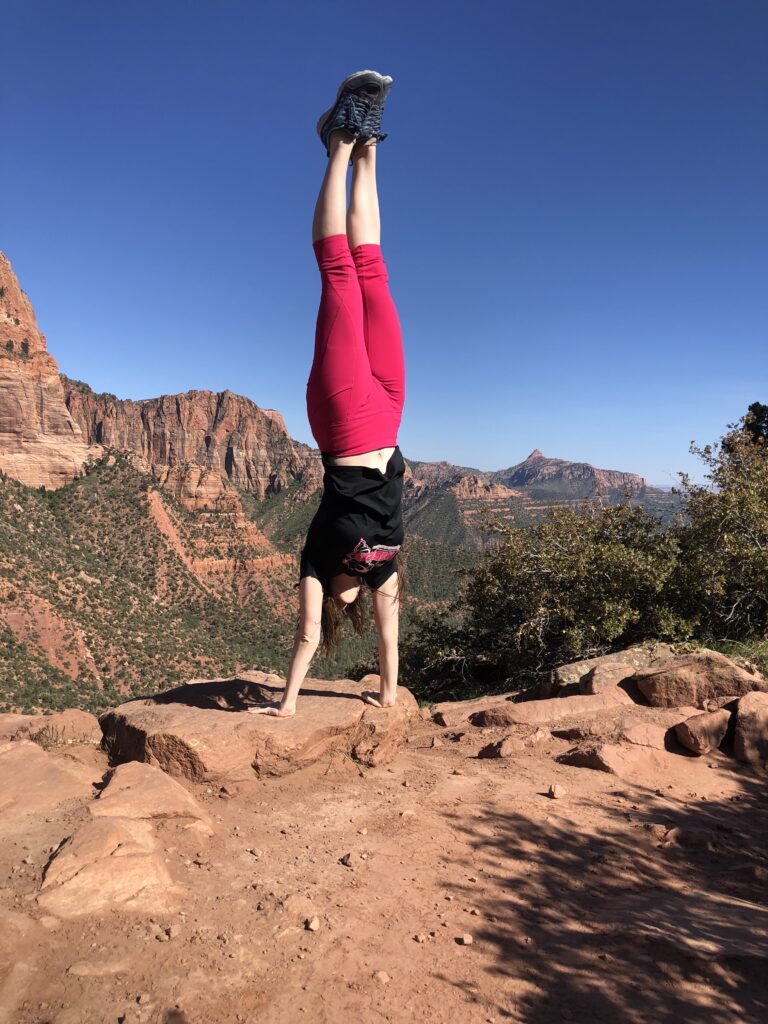 Recently, on Instagram, you spoke about a number of life experiences you've had. How have these helped your writing?
I've done a lot that really fuels my writing. It's not just trips to somewhere exotic that I write about either (though that helps!). What I really mean is that some of the experiences I've had in my life really changed how I looked at life. Things that I thought were important when I was young suddenly were put into perspective, and I've learned that there are ALWAYS two sides to every story.
I love writing villain retellings for this exact reason; because as much as I am the hero in my own story, I know I'm the villain in someone else's. We all do things for a reason, and I love challenging my readers with what they think they know is right by presenting a different side of the story.
For example, we all know that Captain Hook is supposed to be the bad guy in Peter Pan's story. BUT in my book Becoming Hook: A Villainous Peter Pan Retelling, we get to look at James Hook's backstory and his reasoning for always hunting Peter Pan and capturing the Lost Boys. Suddenly, his motivations not only make sense, but are much more compelling than Peter Pan's and the reader switches sides as James Hook becomes the hero and Peter Pan is the villain.
I love challenging my readers with what they think they know is right by presenting a different side of the story.

Mary Mecham
I also love weaving life lessons I've learned into my books so that my readers don't just get a fun fairy tale retelling, but that they also come away with something meaningful. Some examples in my books:
Ugly: The Stepsister's Story has a theme of loving yourself and learning to validate yourself
Poisoned: Snow White's Story has a message about the inherent value of every person
Becoming Hook models the importance of fighting for what is right, instead of just what is easiest
You've talked about how your books are disability inclusive and clean, so they don't contain spicy scenes, violence, or swearing. Why is this important to you?
I LOVE this question! So fun fact: even though I champion disability inclusion every day, I don't write exclusively disability-inclusive books. I won't force a disability into a story just because it furthers some agenda; it has to fit the character. Not every person in the world has a disability, and not all of my books have disabilities featured.
But ALL my books are clean, with no spicy scenes, gore, or swearing, because I don't personally like writing any of that, and I strongly feel like those things don't have a place in young adult books.
I love writing characters with disabilities because that is such a big part of my life. It's very important to me because disabilities are the most poorly represented minority group in literature, and often, some of the books that do feature a character with a disability end up inadvertently perpetuating stereotypes and myths, so I really want to see more inclusive stories that are accurate in their portrayal.
Example: Most people unfamiliar with Blindness assume that "blind people see only black," which is often perpetuated in books and movies. There will be a blind character, usually with eyes that appear cloudy, who can't see anything but CAN (fill in the blank—see the future, use the Force, sense things others can't). While we know that a blind person can't actually use the force, it still drives home the idea that they have no vision, when more than 90-95% of all people who are blind DO have some sight.
But I digress so we can return to our topic at hand, disabilities in my books specifically.
My books that do feature a disability are:
Becoming Hook (Limb Difference)
Hunting Sirens (Deafness)
Poisoned (Intellectual Disability)
A Curse of Gold and Beauty (Rheumatoid Arthritis)
Scarlett and the Dark Woods (Blindness)
The ones that do NOT feature a disability:
Laurel of Locksley
Laurel and Baron
To Defy a Dream
Ugly: The Stepsister's Story
If you could travel to the world of any of your books, which would it be and why?
Haha, well it certainly wouldn't be Scarlett and the Dark Woods! I plan to always avoid dystopian worlds!
If I could travel to any of them, I would easily pick Neverland! There are so many fascinating stories and characters there, and I LOVE a good beach/ seafaring tale! All of the books in Legends of Neverland are set on a collection of islands, so there are lots of pirates and nautical battles and fairy tales that I turned into seafaring adventures (just wait until Legends of Neverland 4!!!)
What's the craziest thing you've done for book research?
Oh my goodness, the things I've attempted…probably the craziest one is fire breathing. I picked it up during the COVID pandemic because it was something that I could learn at home, and I wanted to write a scene accurately featuring fire breathing, but that book hasn't come out yet. I also did a lesson on ax throwing just so I could have the wording right in a scene in Laurel of Locksley.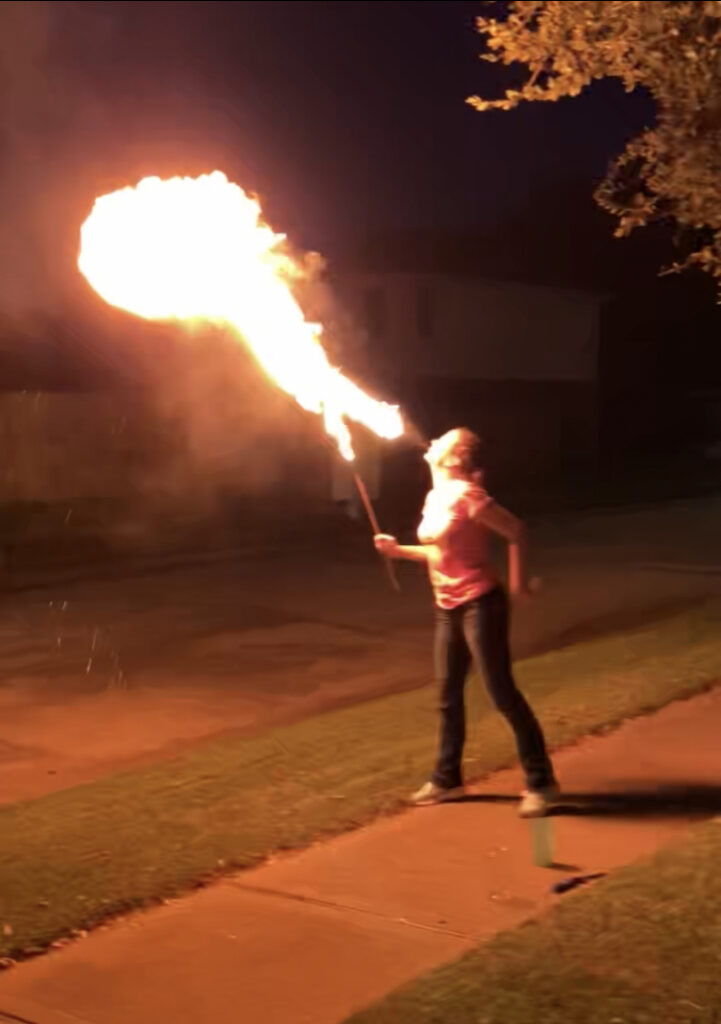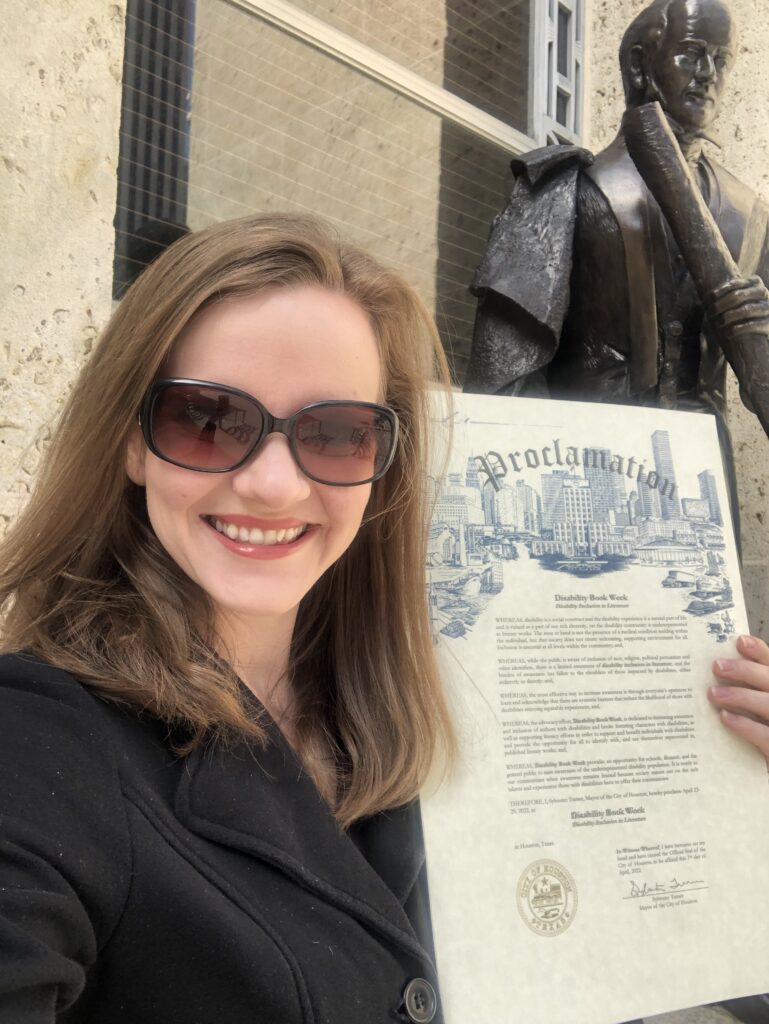 When you're not writing, you are…?
When I'm not writing, I have a VERY busy life that is generally disability advocacy focused. I have a long list of leadership roles I have that keep me well-occupied, including:
President of the Texas Partners in Policymaking Alumni Association
Texas Parent Liaison for SATB2 Gene Foundation
Founder and Director of Disability Book Week
I also do occasional speaking gigs around the country, presenting on disability inclusion in literature and the sibling relationships involving an individual with disabilities with their typically developing siblings. In my spare time, I volunteer at my children's schools, serve as a youth leader and public relations representative at my church, and I love spending time with my husband and children.
Writing is actually my hobby that I do to decompress at the end of the day, so the bulk of my time is not writing, though it is often the most enjoyable!
What fairy tale do you really want to retell but haven't yet?
I love the story Toads and Diamonds. It was actually the fairy tale I planned to retell for The Shattered Tales. I planned to have the sister who was originally blessed to have gemstones fall from her mouth be the one who was really cursed and that they tore up her throat every time she spoke, so she was forced into silence.
I also really want to do a Rapunzel retelling. I have a fantastic idea for one that I DO have concrete plans to publish that idea, but I can't announce anything yet! (argh, keeping secrets is so hard for me!!) Readers who sign up for my newsletter or follow me on social media will get to hear about it early on once I am ready to announce and I promise it is one you won't want to miss!
What can readers expect next from you?
This month (September 2023) I released Scarlett and the Dark Woods, which is a dystopian fairy tale. It is SO funny and simultaneously thought provoking. I tell everyone that it is a Red Riding Hood retelling but feels like The Giver. Then in October, I will be launching To Defy a Dream, my shattered Sleeping Beauty retelling.
But the book I am MOST excited about is my upcoming Legends of Neverland Book 2—Hunting Sirens!!!
This is a gender-flipped retelling of The Little Mermaid in which she is the Deaf blacksmith on an island plagued by sirens. The issue has become so serious no one can set sail to fish or trade, so her people are starving. When Treva discovers that she is immune to the sirens' call, she takes on the role of siren hunter and sets out to slay them all.
Beyond that, I haven't announced anything official, but will say that I have 4 books planned to release next year, including book 3 for Legends of Neverland.
Author Bio:
Mary Mecham writes clean young adult fairy tale retellings packed full of adventure and romances. She is a born and raised Texan with a love of theater and books overshadowed only by her passion for disability advocacy. After she was cast in a theatrical production of Cinderella as the Ugly Stepsister, Mary decided to give a voice and background to her character and created her first novel Ugly: The Stepsister's Story.
When she is not writing, Mary is an active disability advocate and speaker and serves in leadership roles for multiple disability related organizations. Her dream is for everyone with a disability to find themselves represented in literature.
Mary enjoys karaoke, fire breathing, gymnastics, going to the beach, and lives in Texas with her husband and three children.
Get a FREE e-copy of her Rumpelstiltskin retelling, A Curse of Gold and Beauty, when you sign up for her newsletter at MaryMecham.com
Find out more about Mary:
Website: https://marymecham.com/
Instagram: https://www.instagram.com/marymecham_author/
Facebook: https://www.facebook.com/marymechamauthor
TikTok: https://www.tiktok.com/@marymecham_author?lang=en
Link for Free Book: https://storyoriginapp.com/giveaways/a3299f7a-a647-11ed-bf8c-dfa8c31652d5