Annette K. Larson writes clean romances with plenty of swoon-worthy kisses. From contemporary to fairytales, these are stories with heart. She has a fantastic Instagram feed and exceptional taste in chocolate.
Tell us about your fairytale retellings and what inspired you to write in this genre.
I I started out writing books about princesses. After venturing into contemporary for a while, I wanted to come back to my original world, but I also wanted to write in a well-defined genre. Fairytale retellings fit perfectly into the world I'd already built, and I've loved the creative challenge of taking well-known stories and making them unique.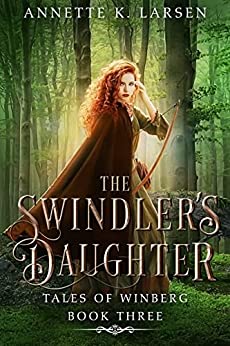 How does the theme of justice fit into your books, particularly your Robin Hood retelling, The Swindler's Daughter?
My Robin Hood retelling is told from my Maid Marian character's perspective. She grew up picking pockets at the direction of her father, but has since left that life behind. She believes in the order of law, in justice. But when she encounters Rowan (Robin Hood) and discovers what he is doing and WHY, she has to rethink her world view. What is right and what is wrong? Is it just to allow oppression and abuse to continue because that abuse comes from someone in authority? Can justice come by breaking the law if it means correcting a greater wrong?
What do you want readers to take from your books? 
I'm big on demonstrating healthy romantic relationships, and I hope my characters demonstrate that. I also want my readers to come away from my books with more empathy and understanding for the different circumstances and perspectives of others.
"I've loved the creative challenge of taking well-known stories and making them unique."

Annette K. Larsen
Why is Into the Woods your favorite musical?
I grew up on it and I love the mash-up of the different fairytales. I also appreciate that it goes beyond the "happily ever after."
What's something readers might not know about you?
Calling business people on the phone makes me anxious.
Tell us about your fluffy writing companions.
I have two now! Miss Piggy is my senior dog and has been with me since before I published my first book. Tucker is my new puppy who has our whole family wrapped around his finger.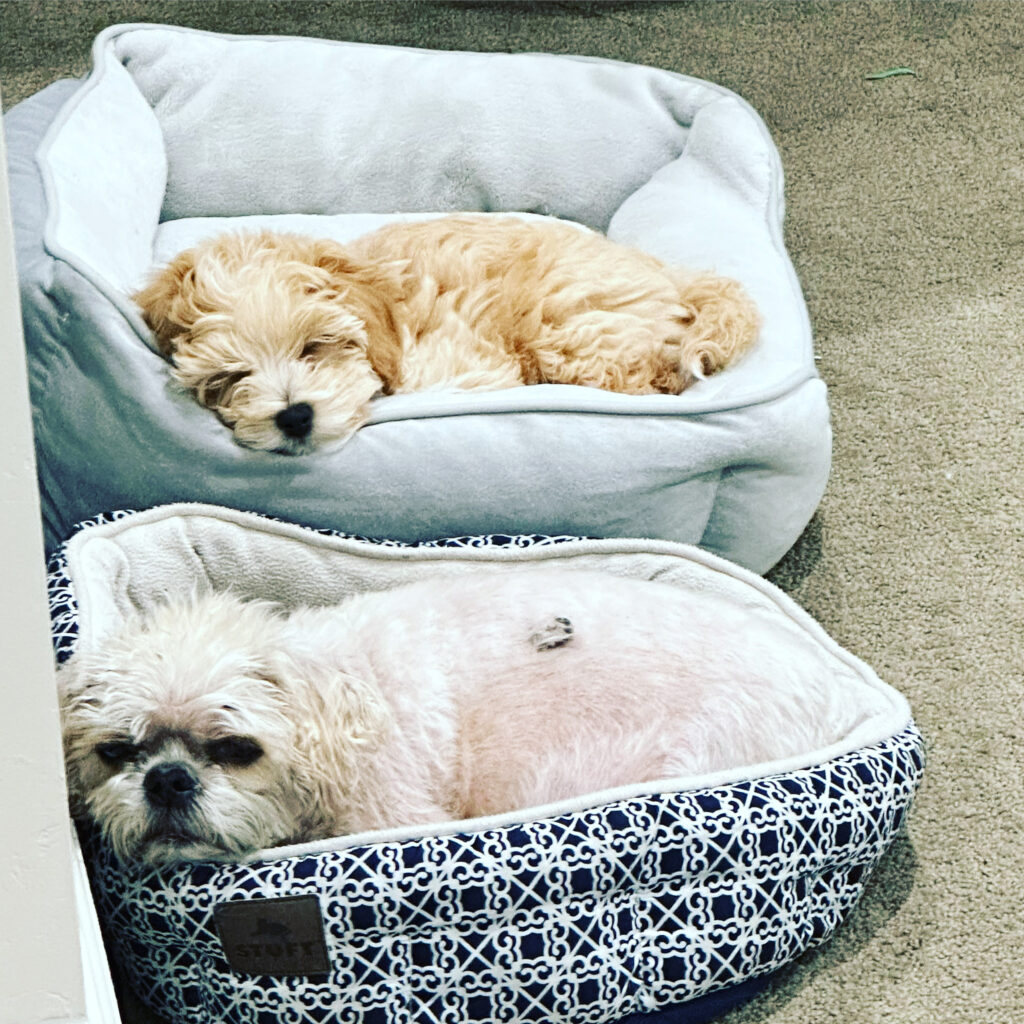 What fairytale do you really want to retell but haven't yet?
Sleeping Beauty, Jack and the Beanstalk, Rapunzel.
When you're not writing, you are…?
Sewing, reading, painting, cleaning, cooking, watching movies.
"Can justice come by breaking the law if it means correcting a greater wrong?"

Annette K. Larsen
You said that you learned a lot writing your first book. You've since written several more. How has your process changed since that first book and what do you wish you'd known sooner?
I've gotten a lot faster at writing, and I'm better at writing in order, though it's important that I don't only try to write in order. I wish I had taken marketing more seriously from the beginning.
What can readers expect next from you?
I will be releasing a novella in October. To Betray a King is a Frog Prince retelling, and it's part of a collaborative series with eleven other authors called The Shattered Tales. There are many familiar characters from my Dalthia series that make an appearance, so I'm really excited to get it into readers' hands!
Bonus question: Milk, white, or dark chocolate?
Dark! Preferably with mint or orange mixed in.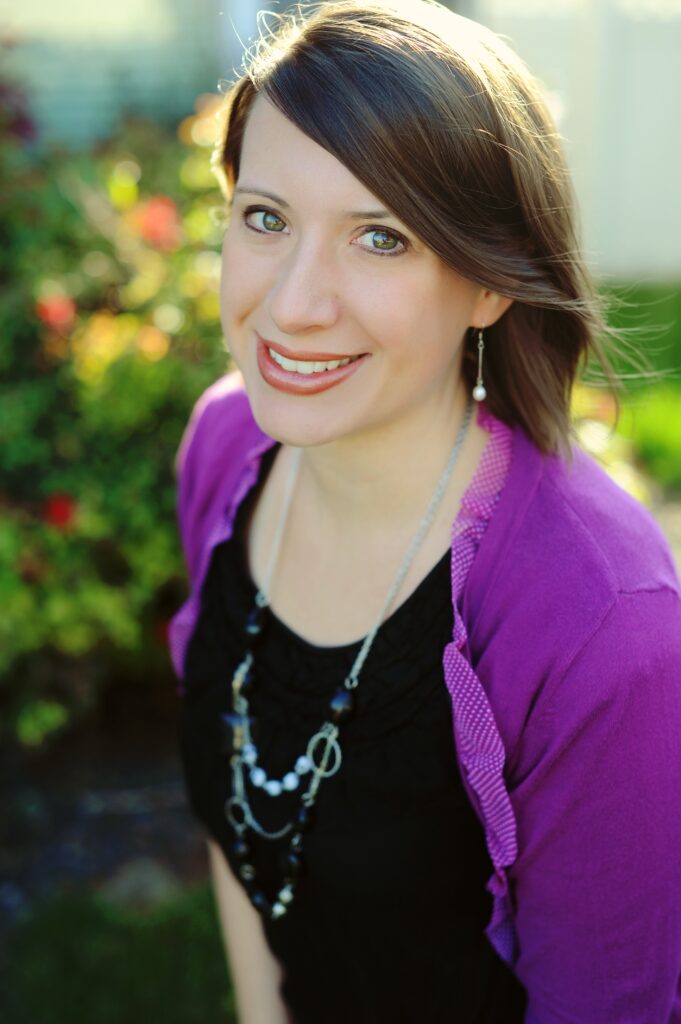 Author bio:
I love words. I always have. I wrote my first book over the course of seven years and have been writing and publishing ever since. I value creativity greatly and find solace in the stories of others. I'm a mom with lots of kids and a wife who adores her husband. I've lived in five states, but Idaho feels like home now.

Find out more about Annette K. Larsen:
Annetteklarsen.com
Instagram: @annetteklarsen
Facebook: https://www.facebook.com/authoraklarsen/